ncompas Mode Lift
Dynamic height adjustable add-on Monitor Arm
Introducing Mode Lift - the completely modular Monitor Arm application suitable for users requiring one touch dynamic height adjustablity. This innovative add on is compatible with all existing Mode and PowerHub mounting applications - creating the ultimate flexible and configurable solution.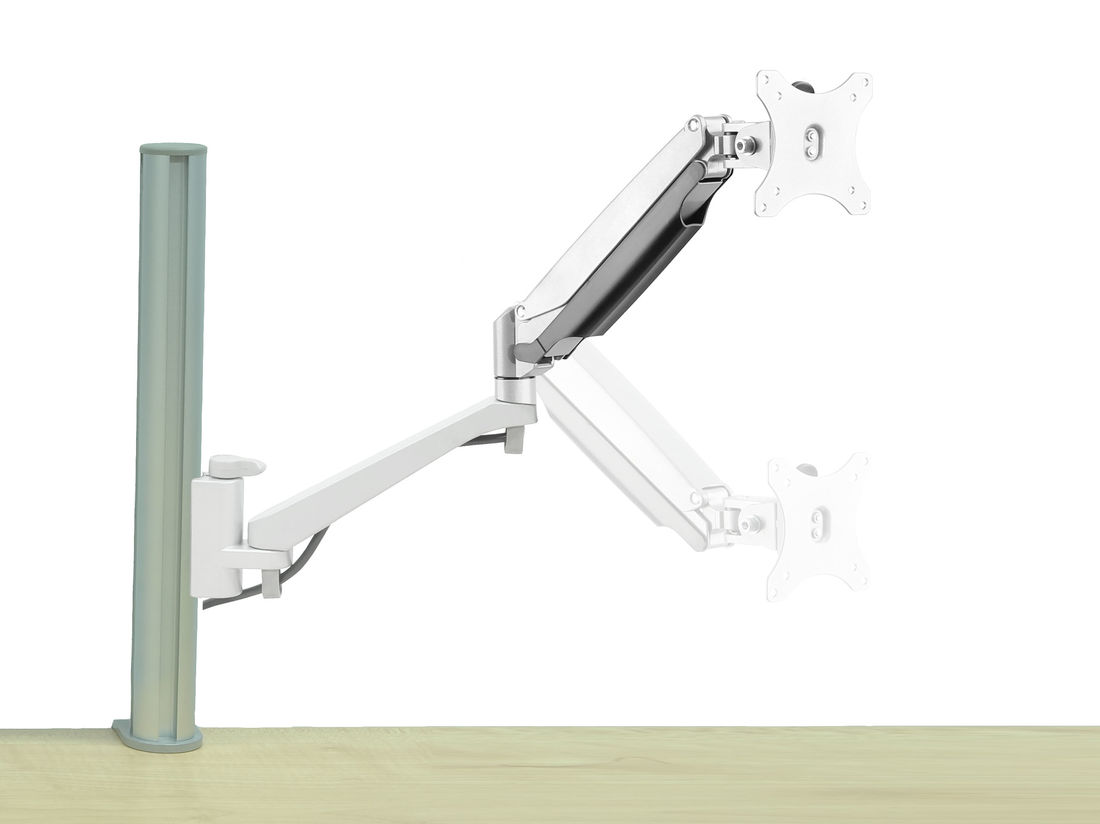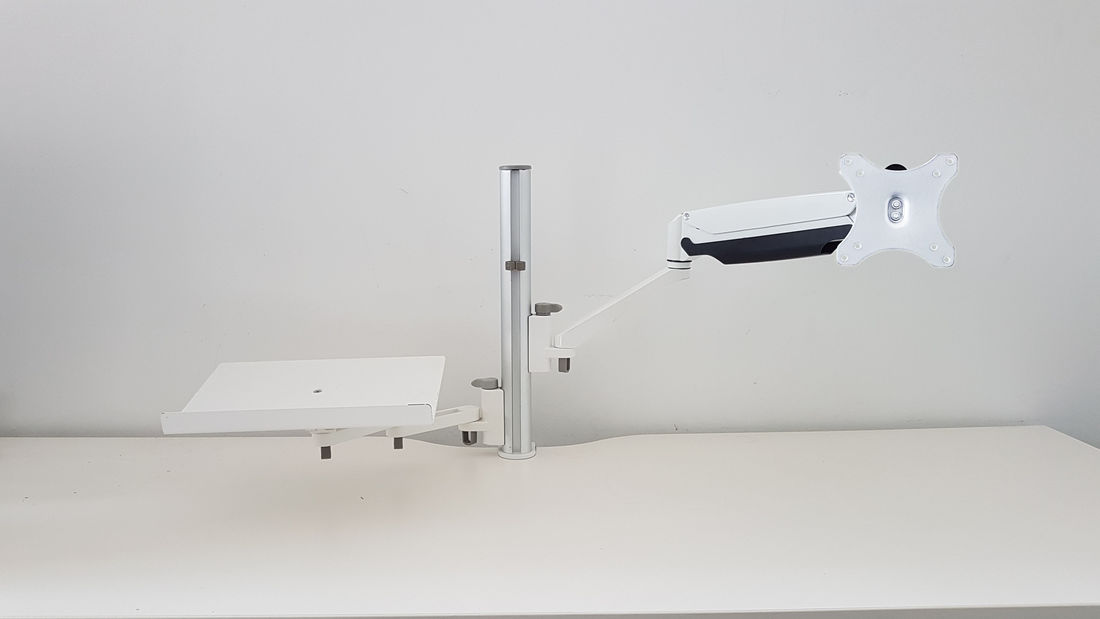 SPECIFICATIONS:
- HEIGHT ADJUSTMENT: 330mm vertical one touch height range (gas spring), plus additional manual height adjustment.
- MONITOR VESA MOUNT: Quick Release VESA Plate for 75mm/100mm.
- MOUNTING: Desk Clamp, Grommet Clamp or Wall Mount.
- WEIGHT LOAD: 1kg - 8kg Per Arm Load (16kg Max per pole).
- FINISHES:
Anodised Silver Post with White Arms only.