ncompas Mode
Multiple Monitor Mounting
ncompas MODE is a flexible mounting system catering for the integration of multiple LCD Monitors, Laptops, thin client PC's and other emerging technologies. The system is able to be configured to suit a variety of applications and re-configured in the future to adapt to changing environments .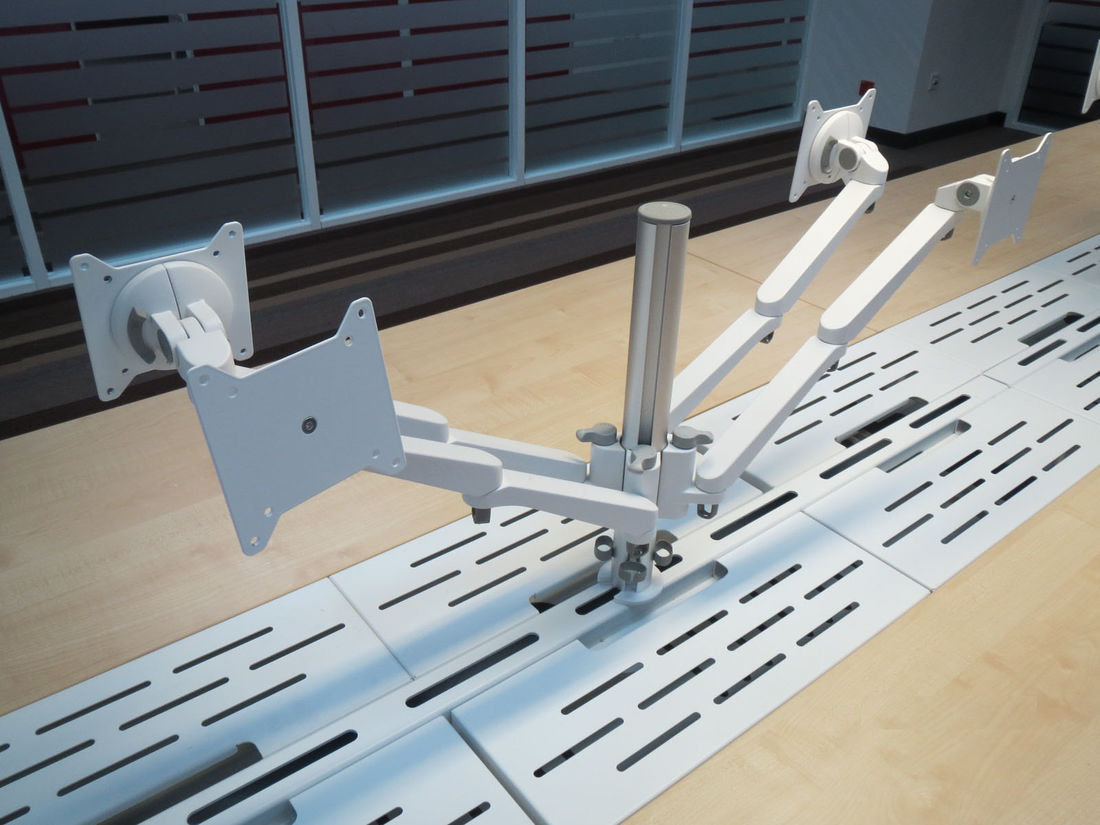 ncompas MODE can be configured and re-configured to suit the following Monitor Setups:
Single Monitor, Dual Monitor, Triple Monitors, Quad Monitors (2 x 2 or 4 around a pole) or Six Monitors.